22nd - 25th July 2018, London
---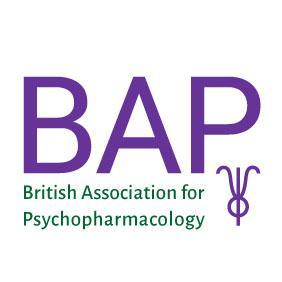 © British Association for Psychopharmacology

About BAP
The British Association for Psychopharmacology (BAP) was established in 1974 in order to promote both education and research in psychopharmacology. The organisation strives to connect people in academia, health services, and industry.
In other words, it's a great place to go if you want to learn about and/or share your findings and experiences and/or discuss and debate within the field of psychopharmacology.
Find out more about the BAP on there website by clicking here.
About the conference
The BAP Summer meeting 2018 will take place at Imperial College London. The programme encompasses the field of psychopharmacology covering topics from compulsive disorders to neuroimaging and everything in-between.
James' Poster presentation
James will be presenting the findings of one of his Masters projects via a poster titled 'The role of stress-reactivity, stress-recovery and risky decision-making in psychosocial stress-induced alcohol consumption in social drinkers' on Tuesday 24th July at 12:45 – 14:45 as part of the Drug Dependence poster group
BAP Summer 18 Poster
Clay_PosterE02_2018_updated.pdf
Adobe Acrobat Document
1.4 MB
Other poster groups include:
Compulsive Disorder
Schizophrenia
Developmental Disorders
Applied Clinical Research
Cognition
Immune Dysfunction
Neuroimaging
Affective Disorder
Other
public lecture - Professor David Nutt
Professor David Nutt will also be giving a public lecture titled "Not all in the mind – the contribution of brain science to modern psychiatry" on Monday 23rd July at 19:30. Book online here
"My talk will explore the growing evidence that psychiatric disorders can be meaningfully understood in terms of alterations in brain function. This approach has developed from modern neuroimaging techniques such as fMRI and PET. It not only explains the origins of these disorders but also offers new approaches to discovering innovative treatments. We hope it may also help de-stigmatize psychiatric disorders"
Professor David Nutt
Guest lecture - Professor Daniel Weinberger from Johns Hopkins University (USA)
Professor Daniel Weinberger of John Hopkins University, USA will be delivering a guest lecture titled "Genomic insights into the neurodevelopmental origins of Schizophrenia" on Monday 23rd July at 11:45 - 12:30.
Location
---