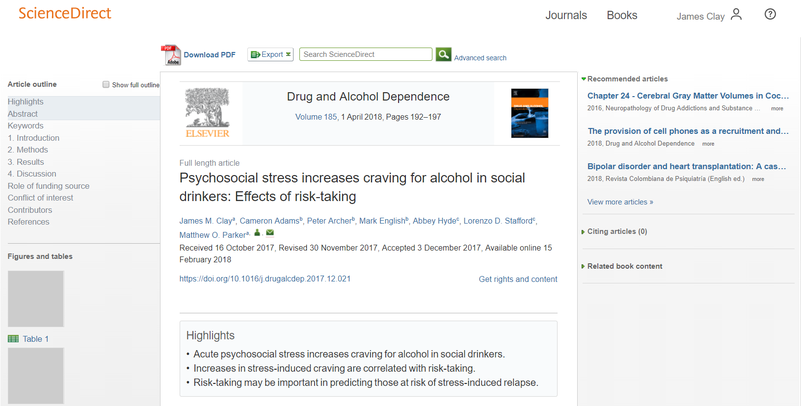 James' undergraduate research which investigated the effects of personality traits such as impulsivity on stress-induced alcohol craving was recently accepted for publication in Drug and Alcohol Dependence.  This research has will act as the first building block for the foundation of the development of novel Alcohol Use Disorder research and interventions.
If you would like to find out more please check out the full manuscript below (free access for 50 days) and keep and eye on this blog for updates and future research. 
Key Findings:
Acute psychosocial stress increases craving for alcohol in social drinkers.

Increases in stress-induced craving are correlated with risk-taking.

Risk-taking may be important in predicting those at risk of stress-induced relapse.
---
---