---
About
Pint of Science is a non-profit annual science festival that aims to bring together brilliant minds and deliver them to local pubs, in order to discuss their research with the general public in a fun and  casual environment. The 2018 event will take place over three days: 14th - 16th May.
Attendees do not need to have any prior knowledge of the topics up for discussion  as they will be delivered in an accessible format. Moreover Q&A sessions will be held at the end of every presentation so come along and get those burning questions answered!
This year, Pint of Science will be operating in 19 countries worldwide and in 32 cities across the UK - including Portsmouth! 
Every year, Pint of Science hosts talks on several themes. The themes chosen for 2018 are: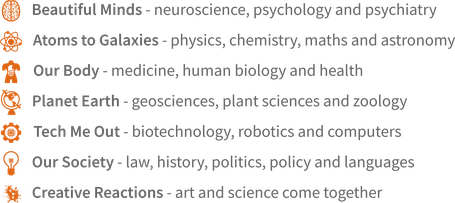 The University of Portsmouth and Pint of Science have been in association for several years - and this year is no different...
For 2018, James Clay of Dr Parker's Brain and Behavior Lab has been invited along to deliver a presentation as part of the Beautiful Minds theme. Here, James will be delving into the mysteries of addiction, covering how addictions are developed and maintained - with a specific focus on his Alcohol Use Disorder.
History
Pint of Science was established in 2013 by Dr Michael Motskin and Dr Praveen Paul, however, the initial idea was conceptualized back in 2012 when both Dr Motskin and Dr Paul were working at Imperial College London. Dr Motskin and Dr Paul held an event called 'Meet the Researchers' that brought together Parkinson's, Alzheimer's, motor neurone disease and multiple sclerosis patients into their labs to disseminate any influential progress that had been made in their respective fields. Since then, Pint of Science has grown year-on-year and is currently in 150 cities worldwide! More info here
Pint of Science has also been awarded with the Points of Light Award  - 'Points of Light are outstanding individual volunteers – people who are making a change in their community. Every week day the Prime Minister recognises an inspirational volunteer with the Daily Point of Light award.'
Location
Tickets
The event is be shaping up to be a great night, so come along and enjoy a pint of science with us!
---
---